To see the official rules for Twenty-Nine Reasons to Love Rose Gardner, go here.
Today we are taking a trip into town to visit Anne at Archer's Hardware store.
For today's giveaway you will receive a $20 gift card to Lowe's.  It's funny how the older I get the more I enjoy wandering the aisles at a hardware store.  My admission for today is that I often enjoy the hardware store more than clothes shopping.  I have so many projects that I would love to do in my 16 year old home…mainly updating stuff.  Twenty dollars could get me started on a few of them.  Hopefully you have something you've been wanting to do around your house; a fresh coat of paint, a new light fixture, a new shower head, maybe a little yard decoration.  Whatever you want to start, we want to help you start. In order to be entered to win this gift you have to answer this question:
Why did Rose go to Archer's to visit Anne?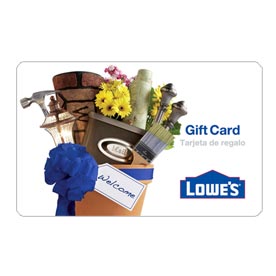 Here is how this will work.  You will answer the question.  Your answer will not appear in the comments section.  In fact for two weeks there will be no comments.  We will be keeping them all private so you can't see other poster's answers. In order to be entered into this giveaway you must 1. Post an answer and 2. Post the correct answer.
You will have two weeks from today(midnight on July 26th) to comment.  At that time we will post the correct answer and the winner.  Good Luck!
Jeanine- You won again! Congratulations.  It pays off when you are the only one to comment 🙂